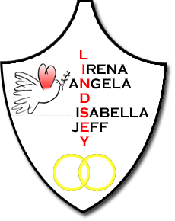 "... as for me an my house we will serve the Lord"
Homepage
Welcome to our family website. If you want to know the latest about Jeff, Angela and Isabella, this is the place.
You will find Bella's latest pictures on Isabella's Page. The Mommy Blog gives you an inside view of specific events that happen throughout a day in the life of Ang. To see pictures of Jeff and Ang check out the Our Adventure page. And we would love to hear from you make sure you click the Contact Us icon.
The website does have an RSS feed, so you can check it remotely that way. If you don't know about RSS, try the Mozilla Firefox browser. It will make RSS easy.
There are also Feedback/Comment links at different locations throughout the site. Click on these to respond to pictures, information, etc.
Our main focus has been to record our little life for our family/friends who live too far away to visit often. We love them all and hope they find something they can remember us by each time they come.
Love,
Jeff and Ang
This is a family site so a login is required to view content.
Don't have a username and password? Register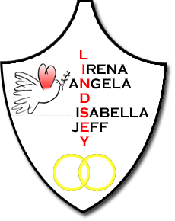 © Copyright 2022 The content on this site is the property of this site's owners.
Nothing on this site is for use in any other public venue. Please respect our privacy and do not take content from this site without the explicit, written permission of the site's owners. You can contact the site's owners at bizmail@jlindseyfamily.net if you have any problems with site function.